[ad_1]

Google Search Console Insights combines Google Search Console and Google Analytics to introduce a new SEO platform for content marketers
If you regularly use Google Analytics and/or Google Search Console tools to evaluate and optimize your marketing (and if you don't – here's some starters for you!), you may have heard about this integrated new insights platform update from Google.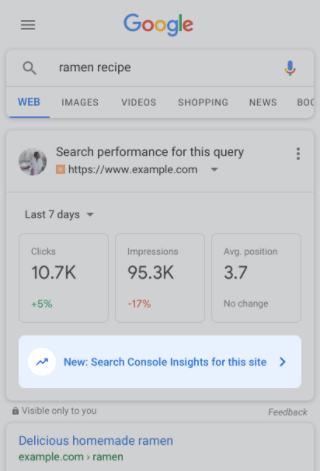 What is Google Search Console Insights?
Still in Beta mode, Google Search Console Insights is a new platform which allows content marketers an integrated overview of how their content is searched for/discovered (GSC) alongside insights about the audience and their behaviour (GA).
In their write-up, Search Engine Roundtable suggests the platform will help you answer these questions about their content and SEO strategy:
What are your best performing pieces of content?
How are your new pieces of content performing?
How do people discover your content across the web?
What are your site's top and trending queries on Google Search?
What other sites and articles link to your site's content and did you get any new links?
If you're still unsure if Google Search Console Insights is for you, this summary and in-platform screenshots from Accuracast may be useful for you. In the meantime, let's find out more about what marketers think…
Do marketers love Google Search Console Insights?
We asked marketers to weigh in on what they love (and don't) about this platform. Hear below from three marketers who voted in our poll, two from the "I love it" camp and one from "I'm not impressed".
SEO insight for businesses who don't use Search Console
– "I love it"
"I think this tool will be great for business owners and internal marketing teams to get an insight into how their site is performing, without having to master the complexity of Google Analytics and Search Console.
I come across a lot of businesses who only use Google Analytics and haven't set up Search Console, so are missing out on a lot of data. The new Search Console Insights will be perfect for businesses like this.
The only downside I can see so far is that the data of the past 28 days includes the current day, so it looks as though your traffic is down but the day is just not over yet. This may cause some unnecessary worry!"
Jen Penaluna, Senior SEO Manager, Bigfoot Digital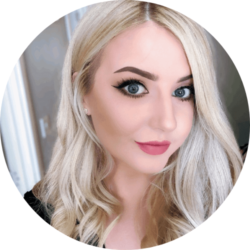 Eliminating the need for SME additional tools and trackers?
– "I love it"
"Google Search Console Insights is the new face of Google reporting, providing an extensive overview of marketing data, and not just for SEO!
"Insights" might not be such a big thing for the SEO experts. But for multi-stack marketers in small and medium businesses, implementing this platform may eliminate the need for some of their other additional tools and trackers – saving more money in the long run."
Daraban Cosmin, CEO and Co-founder of gomag.ro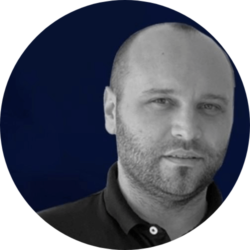 The same essential Google tools, new "makeup"
– "I'm not impressed"
"I voted, "I'm not impressed" because in my opinion is more or less the same as the previous version, just a different "makeup".
However, I consider it is an essential webmaster tool, that allows you to analyze and obtain data that can help you improve the organic positioning of your website.
With Google Search Console Insights you can:
Analyze the traffic on your website, in a different way to Google Analytics.
Monitor and analyze the performance of your website, both for PCs and mobiles.
Know which web pages are being positioned and for which keywords.
Identify incoming links and internal links.
Detect errors that affect your website.
Optimize the structure of your website.
Send new pages to be indexed by Google spiders.
Detect security problems on your website.
Remove URLs that you do not want to appear in search results
Find out which pages are the most successful on your website.
Test if the robots.txt and sitemap files on your website work correctly or have an error.
Know which pages have blocked resources.
Measure the conversion rate or CTR."
Eduard Perez-Mañanet Lozoya, International Business Manager, Industrias Murta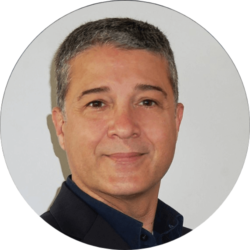 [ad_2]

Source link