[ad_1]

As we approach the end of 2020, many marketing leaders are reflecting on the successes of this year. Although many of us have adjusted to the "new normal", we still have lots of uncertainty about the future of remote collaboration and marketing. This elicits a few questions: How will the effects of Covid-19 change the future of marketing? How we be relying on marketing technology? Will future strategies cross-function communication? 
We sat down with Carina Brandt – Senior Director of Marketing Communications for the Cooling Division at Danfoss, a leading electronics and power enterprise.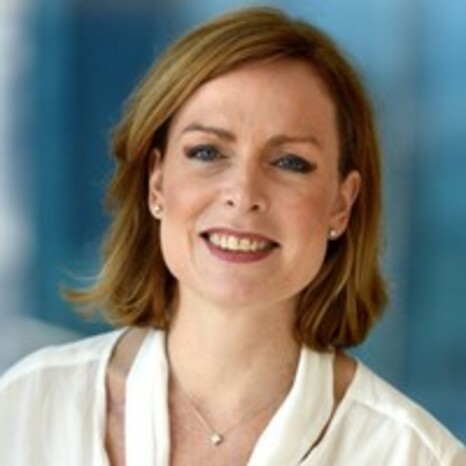 Carina Brandt has spent the last 8+ years at Danfoss Cooling heading up Global Marketing Communication teams across various regions and countries. Her teams are responsible for promoting products that are essential for commercial-sized refrigeration and air conditioning systems. The MarComm team is focused on market communication – including direct channels for OEMs (original equipment manufacturers) and indirect channels for distribution and equipment installers.
---
---
Do you think that COVID has accelerated operations at Danfoss?
CB: We were in good shape when COVID hit since we were already used to working with each other virtually.
Of course, we also had that shock of not being able to go into the office. Whereas, we had the choice before on whether to take our calls from home or going into the office and having some kind of social interaction from one day to another. Now, we don't have that choice. We quickly overcame these adversaries by scheduling more meetings but keeping them short to promote agility.
COVID has made us a lot closer. When we work with teams in France, India, and Denmark we didn't necessarily take that time on a weekly basis or a daily basis to check in with each other and say, "How are you doing today?" And just get a chat. So COVID actually got us much closer together. We were used to having these really regular updates with each other, but we were not used to actually turning on that webcam.
Before everything went digital, can you describe what the analog version of selling looked like? Were the sellers physically meeting face-to-face with customers? 
CB: In different scenarios, you would have the sales rep that would go and visit the OEMs, and they discuss projects or potential projects. A lot of PowerPoint was used, but also walking around in the area of the customers and talking about what their challenges are on projects. The clients would bring along several people from their team to assess their problems and find solutions to fill in gaps they may have.
Since the pandemic, what kind of experiments have the teams take on this year?
CB: One of our strengths at Danfoss in the marketplace is that people turn to us to learn. They know that we're really good at application expertise in each HVCR. So they would actually turn to our experts to learn a maximum of things.
Ten years ago, we created Danfoss e-learning. It's a massive collection of courses that people can consult 24/7. On top of that, we do webinars in English with global speakers. Webinars went from low priority and demand in the local language to several hundred webinars being planned within a couple of weeks with thousands of people registering across the world.
In terms of experimentation, we looked at the webinars that attracted the most people. What we've found is that people wanted more webinars but had many questions regarding different topics – so we went into live Q+A sessions. This way we can host a live Q+A on different social media channels to answer all the questions that arise during the webinars and others coming during the live sessions.
Without knowing how long the first live Q+A session would take, we had the speaker go on Youtube live and answer questions for two hours and 20 minutes. We've been experimenting with different social platforms to run Q+A sessions and they have all been successful. Live streaming is clearly a relevant format for our audiences.
How has COVID affected physical events?
CB: This year, we were supposed to host five big events but because of COVID they have all been canceled. With the success of all the webinars, we are planning for a large digital event with 75 live sessions over two days. This initiative is very exciting because it involves many different departments outside of the MarComm team. In order to let people network with others, we will have multiple break-out sessions, based on language and topics, for attendees to socialize with people attending the event.
This event involves many stakeholders to get in front of the live camera to talk about their passion while answering people's questions along the way. We are very excited for this event to take place.
How do you localize/translate all of your content, including webinars?
CB: Specifically for the webinars, what we did was to create a library. So basically everything that we already had was made centrally available.
With other content, we have all the local teams upload content into a centralized system so any team can translate and localize for their specific region or country.
When planning global campaigns, how do you collaborate?
CB: We have a lot of digital, collaborative tools including Teams for our teams to run the meetings and collaborate with each other. But most of the collaboration happens between people using our SharePoint system, email and other communication tools.
With our regularly scheduled standup with the global and regional teams, we are able to come up with new content ideas and marketing initiatives for all regions and countries. Since the pandemic, these virtual standups have allowed us to experiment, activate quickly, and be successful even during difficult times like these.
Overall, working virtually has allowed us to work more closely with each other and plan better for future campaigns.
---
Interested in learning more about NewsCred?
Contact us to learn how global brands manage their remote teams and shift strategies during a global pandemic.
[ad_2]

Source link